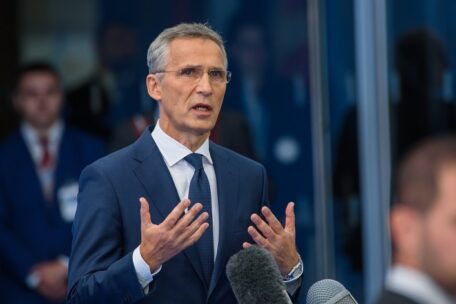 Wednesday, January 25, 2023
Stoltenberg is convinced a solution regarding tanks for Ukraine will be found soon.
NATO Secretary General Jens Stoltenberg reported a productive discussion with German Defense Minister Boris Pistorius regarding supplying German battle tanks to Ukraine. He is confident that a solution will be found soon. In addition, at a joint press conference with Pistorius in Berlin, the NATO Secretary General endorsed a clear message from the German Defense Minister that NATO allies who have Leopards can begin preparations for their transfer. Pistorius stated, "You can also start training the Ukrainian military for these battle tanks. After a favorable decision to provide tanks, it will take time to prepare and train Ukrainian forces." He confirmed Stoltenberg's confidence in a quick decision.