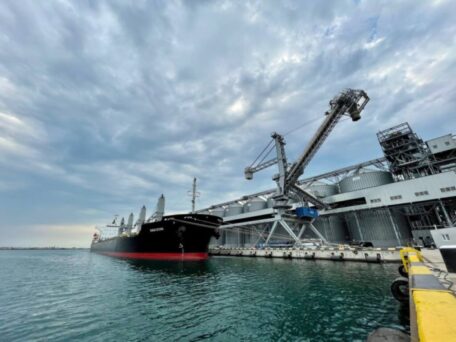 Monday, August 1, 2022
Ships with Ukrainian grain are ready to depart from ports.
17 ships have already been loaded in the ports of Odesa and Chornomorsk, of which 10 are ready for departure, reported the Ukraine Ministry of Infrastructure. It is noted that Ukraine's seaports resumed work for the first time since February 24. The ships, loaded with grain during the winter, are ready to leave as soon as the UN and Turkey agree on a "green corridor" in the direction of the Bosphorus. Grain exports will begin with the departure of several ships that have been loaded but have been unable to leave port due to the Russian invasion. The arrival of the first ship in Turkish territorial waters is expected on August 3, then the vessel will head to Africa.