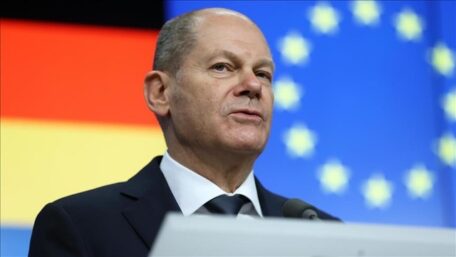 Tuesday, August 30, 2022
Scholz supports EU membership for Ukraine, Moldova, and Georgia.
 German Chancellor Olaf Scholz called for the expansion of the European Union to include Ukraine, Moldova, and Georgia in the bloc, reported Spiegel. In a speech entitled "Europe is our future:, he said, "We must use the influence of our united Europe much more." Scholz emphasized Germany's commitment to EU enlargement, stressing that it is in the interests of the European Union. "These days, the question arises again where the future dividing line will be between this free Europe and the neo-imperial autocracy," he added. Scholz called on the EU countries to "unite ranks, resolve old conflicts and find new solutions" and stated that Germany will support Kyiv "as much as necessary".