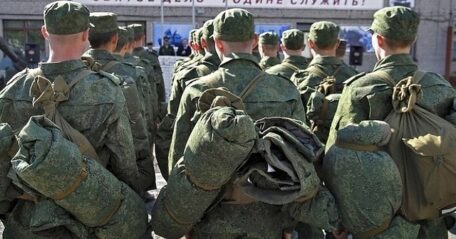 Thursday, September 22, 2022
Russia's mobilization will not help the aggressor state to defeat Ukraine.
Putin's latest threats come after the Ukrainian counteroffensive in the last few weeks dealt his troops their worst defeats since the beginning of the conflict, retaking more than 10% of the territory that Russia had taken. Ukraine now has many more soldiers, armed with advanced weapons supplied by the US and its allies. German Chancellor Olaf Scholz called the mobilization "an act of desperation." He told reporters, "Russia can't win this criminal war. Putin is now banking on further military escalation and is only making things worse." Estonian Prime Minister Kaja Kallas also said that Putin is "clearly afraid" after he announced partial mobilization and hinted at using nuclear weapons. Throughout the conflict, Putin has sought to raise pressure on the West by cutting energy supplies, implying that he may use nuclear weapons to undermine support for Kyiv. So far, those efforts have largely had the opposite effect.