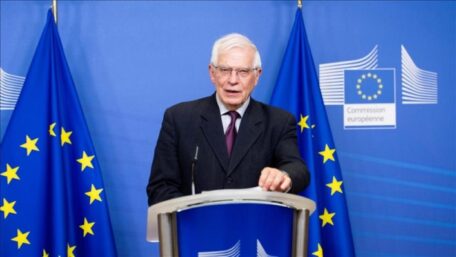 Thursday, September 22, 2022
EU foreign ministers to hold an emergency meeting on Ukraine.
Foreign ministers from the European Union member states, currently in New York attending the United Nations General Assembly, will hold an emergency meeting on Wednesday night. The ministers plan to discuss the recent developments related to Russia's war in Ukraine, the EU's top diplomat announced at a press briefing. High Representative of the Union for Foreign Affairs and Security Policy Josep Borrell said the meeting was called after a speech from Russian President Vladimir Putin, which Borrell described as the Russian leader's implicit threat to use nuclear weapons.