Russia's long preparations for the offensive have not solved its army's problems.
Wednesday, April 20, 2022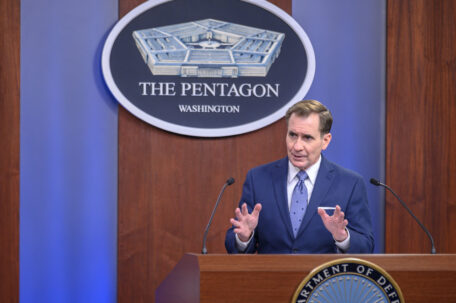 The Pentagon believes that weeks of preparations for a large-scale offensive in eastern Ukraine have not helped the Russian command eliminate its biggest problems. However, they are trying to learn from their mistakes, said Pentagon Press Secretary John F. Kirby. "I mean, these appear to be chronic difficulties that the Russian military has had in terms of logistics and sustainment, command and control, unit cohesion, operational maneuver, and integration of air to ground. All problems that they still suffer from. So, it remains to be seen whether they have quote, 'fixed these problems' and are now ready to execute more efficiently in the Donbas." But, at the same time, Kirby noted, the way the operation in Donbas is being prepared may indicate that this time the Russian command is trying to take into account its previous mistakes and better coordinate the actions of different types of troops.
Support UBN team