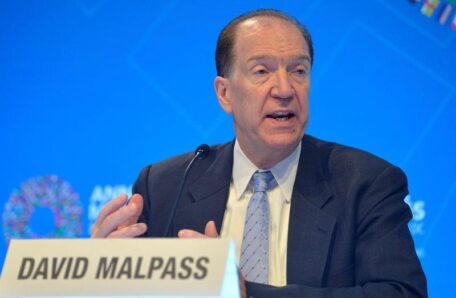 Wednesday, April 20, 2022
The World Bank is preparing a $170B aid package amid the Ukraine war fallout.
 The World Bank cut its forecast for global economic growth this year due to the Russian war in Ukraine and is preparing a $170B aid package for nations to deal with the confluence of the war, pandemic, and sky-high inflation. The Washington-based institution lowered its forecast for global growth in 2022 to 3.2% – a sharp drop from the 4.1% prediction in January, World Bank President David Malpass told reporters on Monday. The decline stems from a cut in Europe and Central Asia's outlook, which includes both Russia and Ukraine. It is planned that $50B will be used over the next three months, and an additional $120B will be allocated next year. This week, the initiative will continue to be discussed during the annual spring meeting with the International Monetary Fund.