Boris Johnson to send Stormer armored missile launchers to Ukraine.
Wednesday, April 20, 2022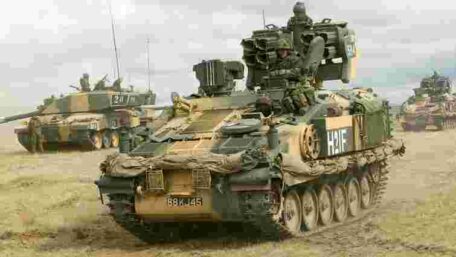 Boris Johnson will provide Stormer armored missile launchers to Ukraine in order to "unleash hell" on Putin's army. Military Experts hailed them as "the best kit yet" to be sent by any Western power. The former British commander in Afghanistan, Richard Kemp, said that the Stormer / Starstreak combination would inflict heavy damage on Putin's army and increase Ukraine's fighting capacity. Moreover, he added, this new weapon would allow Zelensky's army to speed into positions at 50mph, fire, then get away fast. The deployment of "a handful of Stormers" alongside the 120 personnel carriers already pledged marks a significant increase in heavy weaponry from Britain.
Support UBN team