Russia performed a series of attacks on several regions of Ukraine.
Wednesday, September 27, 2023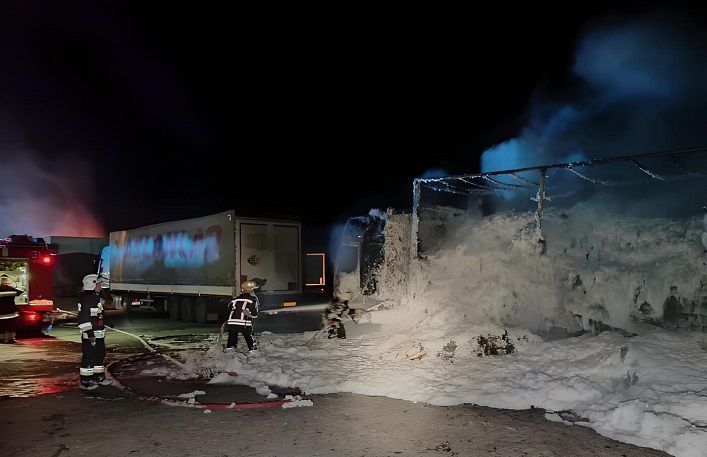 After a nighttime shelling from Russian territory on September 26, all traffic at the Orlivka ferry crossing point between Ukraine and Romania stopped, and all cars were redirected.
Russian forces attacked the Izmail district, causing damage to the port infrastructure and injuring two truck drivers. Granaries, administrative buildings, and freight vehicles were also damaged.
Russia also attacked the Danube area by launching 38 Shahed-136/131 drones, but Ukrainian anti-aircraft defenses shot down 26 targets.
Moreover, a Russian Iskander-M ballistic missile hit Kryvyi Rih and infrastructural facilities in the Cherkasy region. In addition to this attack, on the evening of September 25 the Russian Federation launched a missile attack on an infrastructure object on the outskirts of Mykolaiv.
These attacks were preceded by a statement from the Russian Ministry of Defense about the alleged destruction by Russian air defenses of 11 Ukrainian drones and missiles over Russian territory and in Crimea.
Support UBN team