Results from the first Defense Forum in Kyiv: $100M investment from Baykar, 20 agreements with foreign partners, and the Alliance of Defense Industries.
Monday, October 2, 2023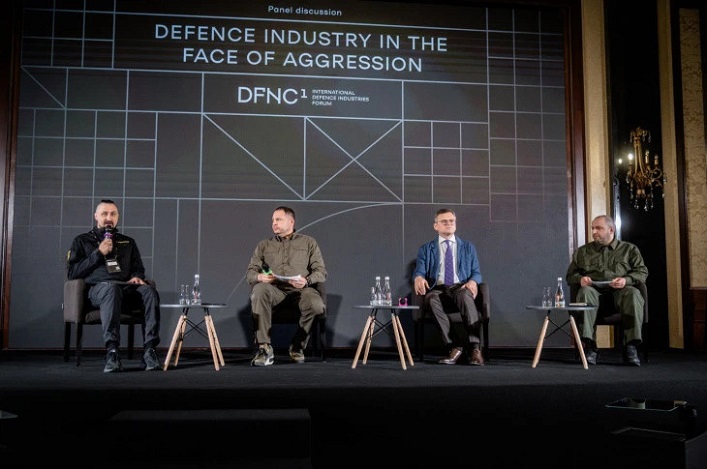 During the DFNC1 forum, representatives from Ukraine's military-industrial complex concluded 20 joint contracts with foreign partners to manufacture drones and to repair, and produce armored vehicles and ammunition. Cooperation formats include joint production, exchange of technologies, and supply of components.
CEO of Baykar Haluk Bayraktar said his company is investing $100M in three projects in Ukraine. Construction of a plant has already begun and should be completed in 1.5 years.
President Volodymyr Zelenskyy announced several new initiatives to strengthen defense cooperation. Among them are a special economic regime, a special Defense Fund, which will be filled with revenue from defense enterprises and profits from the sale of confiscated Russian Federation assets. These funds will be spent on: soldier welfare, military infrastructure, and the development of new technologies.
The Alliance of Defense Industries was created with the participation of 38 companies from 19 countries. In total, 252 companies from 30 countries came to the event in Kyiv.
Support UBN team