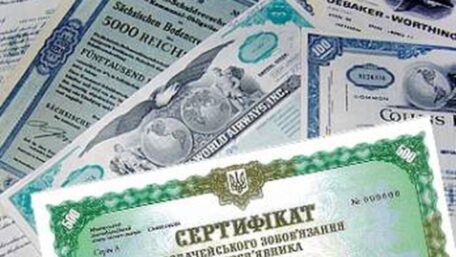 Wednesday, November 2, 2022
Rates on short-term hryvnia bonds increased.
 The Ministry of Finance attracted UAH 13.35B at auctions for the sale of military bonds on November 1. According to the Ministry of Finance, revenues from the placement of hryvnia-denominated government bonds increased to UAH 12B compared to UAH 1.02B last week because of the rate increase. Thus, it was possible to attract UAH 11.91B from the sale of 6-month bonds at the rate of 13.5% (increased from 12%). At the same time, only UAH 7.75M was received from the placement of 1-year bonds, with the interest rate unchanged at 14%. A total of UAH 4.53M was received from the sale of 18-month bonds at 18.5% per annum. The Ministry of Finance also placed USD-denominated 6-month bonds for $38.82M at 4.25% per annum.