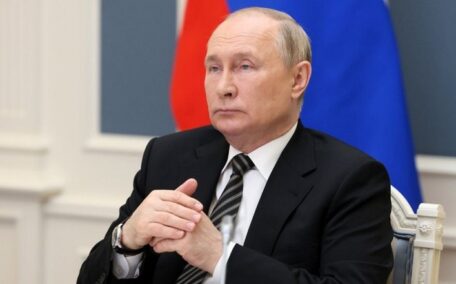 Monday, January 9, 2023
Putin does not want to negotiate with Ukraine.
The President of the Russian Federation, Vladimir Putin, confirmed his maximalist goals in a telephone conversation with the President of Turkey, Recep Tayyip Erdogan, which demonstrates that he has no real intention to negotiate with Ukraine, according to the ISW. Putin notes introducing new territorial realities as a basis for negotiations, forcing Ukraine to make concessions that directly undermine its territorial sovereignty. NATO Secretary Jens Stoltenberg also stated that there are no signs that the Kremlin's ambitions have changed. The use of the cease-fire as an information operation, combined with Putin's continued promotion of maximalist goals in Ukraine, continues to indicate that Putin has no sincere desire to negotiate with Ukraine, the ISW wrote.