The US announces a new military aid package to Ukraine for $3.75B.
Monday, January 9, 2023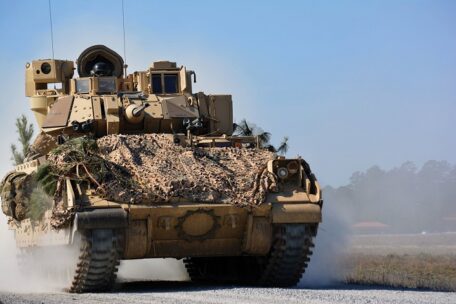 The White House's Press Secretary, Karine Jean-Pierre, noted, this package is the largest to date. The full list of equipment from the new aid package is as follows: 50 Bradley Fighting Vehicles with 500 TOW anti-tank missiles and 250,000 rounds of 25 mm caliber, 100 M113 armored personnel carriers, 55 MRAPs, 138 HMMWVs, 18 155 mm self-propelled howitzers and 18 ammunition support vehicles, 70,000 155mm artillery rounds, 500 155mm Excalibur rounds, 1,200 155mm Remote Anti-Armor Mine System (RAAM) rounds, 36 105mm towed howitzers and 95,000 105mm artillery rounds, 10,000 120mm mortar rounds, HIMARS ammunition, Rim-7 air defense missiles, 4,000 Zuni anti-aircraft missiles, about 2,000 anti-tank missiles, sniper rifles, machine guns, and ammunition.
Support UBN team