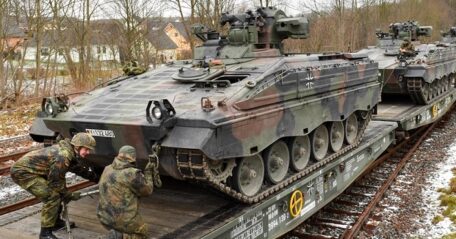 Monday, January 9, 2023
The Ukrainian Ambassador urges Germany to speed up delivery of military aid.
Ukraine's Ambassador to Germany warned against delays in decisions on future military support days after Germany's government announced it would supply Kyiv with Marder infantry fighting vehicles. The Ukrainian Ambassador Oleksii Makeiev said he was optimistic that Leopard-type tanks might be offered next. "The Iris-T air defense system and Gepard flak tanks previously provided by Germany are already delivering fantastic results in intercepting Russian missiles and drones, and the Marders will benefit our ground forces enormously," Makeiev told WirtschaftsWoche. Understandably, Germany wants to coordinate decisions with its partners, but it is crucial not to hesitate too long in supplying weapons. "Every day costs us many lives," Makeiev said.