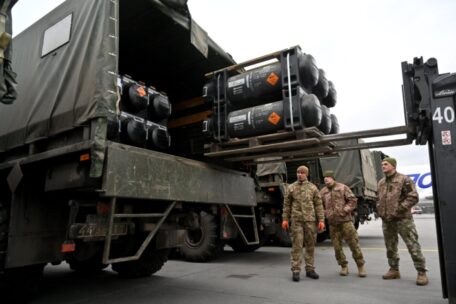 Friday, June 17, 2022
Newly supplied weapons will allow Ukraine to reclaim occupied territory, including Crimea.
 US weapons will help Ukraine regain Russian-occupied territory, including Crimea and the Donbas, the Ukrainian Defense Minister Oleksiy Reznikov told CNN in Brussels. The defense minister said the first step will be to stabilize the situation on the ground to prevent further losses against Russian forces. The second stage, he said, is to push Russian forces back to their positions before the invasion on February 24. Only in the third stage would there be discussions with Ukraine's partners on "how to liberate territories, including Crimea," Reznikov said. Ukraine officials say they will not use the weapons to attack the Russian Federation. However, Ukraine does not consider Crimea to be Russian territory.