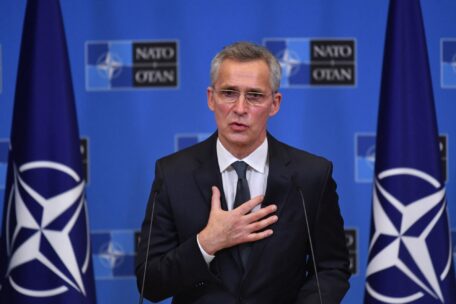 Friday, April 29, 2022
NATO will support Kyiv in the war as long as necessary.
 NATO is ready to help Ukraine in the war against Russia for many years, including assisting Kyiv in transitioning from Soviet-era weapons to modern Western weapons and systems, stated NATO Secretary-General Jens Stoltenberg. "We must be prepared for the long term. There is a high probability that this war will last for months or years," Stoltenberg said at a youth summit in Brussels. The NATO leader said the West will continue to put maximum pressure on the Russian president to end the invasion of Ukraine through sanctions and economic and military aid to Kyiv. Most of the heavy weapons that NATO countries have sent to Ukraine are Soviet-era weapons, but the US and some other allies have begun supplying Western howitzers to Kyiv.