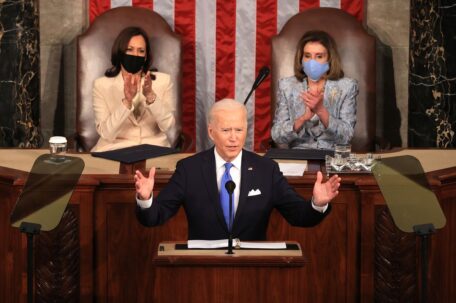 Friday, April 29, 2022
Biden has asked Congress for $33B for Ukraine.
US President Joe Biden introduced a bill for additional funding in the amount of $33B to help Ukraine, and he asked Congress to approve it as soon as possible. Biden said that the war in Ukraine is a struggle for freedom, and it is not cheap, but it will be more expensive if the world succumbs to Russian aggression. "We need this bill to support Ukraine's struggle for freedom," said the US president. The US presidential administration has clarified that the amount includes $20.4B for military and security, including $5B to allow the President to withdraw weapons from the Pentagon's stockpile, which allows accelerated arms supplies, $6B for the Security Initiative of Ukraine and $4B for the State Department's Foreign Military Funding Program.