Most of the abolished EU duties apply to Ukrainian agricultural products.
Thursday, April 28, 2022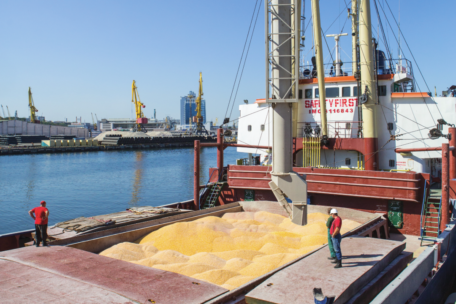 The European Union has canceled the collection of all import duties on Ukrainian goods for a year. These include all industrial duties, agricultural duties and quotas, the system of entry prices, anti-dumping duties, and protective duties. "Given that the EU is currently the main trade route for all Ukrainian exports, such a decision will allow the development of logistics to third world countries. This is important support for the entire Ukrainian economy," said First Deputy Prime Minister Yulia Svyridenko. Most of the duties and quotas apply to agricultural products, so the EU's decision helps Ukraine and also works to maintain global food security. Svyridenko stated that only the normalization of agricultural exports from Ukraine could reduce food inflation globally and will save millions of people from starvation.
Support UBN team