Moody's assesses Ukraine's need for external financial assistance.
Monday, February 13, 2023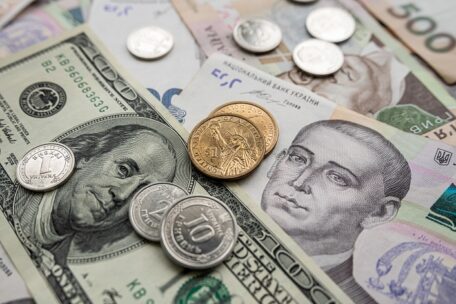 The international rating agency Moody's predicts substantial Ukrainian financing needs amounting to about 20% of GDP in 2023. It is expected that these needs will be covered primarily through support from external donors and the remainder by bond issuances on the domestic market. According to the base scenario, Ukraine can receive up to $40B in official financial support in 2023, equivalent to 26% of the estimated GDP in 2022, of which about 45% will be grants, mainly from the US and the EU. And a new IMF-financed program will be key to financing post-conflict reconstruction. Nevertheless, Moody's expects the war to continue, putting severe pressure on public finances and Ukraine's external position. In 2023, the budget will remain under significant pressure due to heavy spending on defense and social needs but will decline to 8% of GDP.
Support UBN team