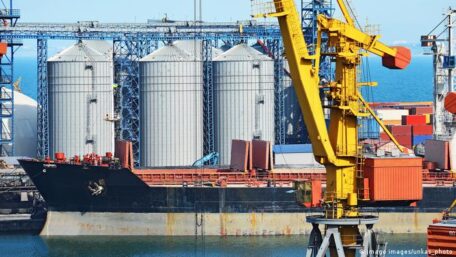 Tuesday, May 3, 2022
Millions of tons of grain are trapped in the ports of Ukraine.
 Almost four and a half million tons of grain are blocked in Ukrainian ports by Russian naval vessels. The products cannot be exported through closed sea routes amid the Russian military invasion, stated the UN World Food Program representative, Martin Frick. Before the war, Ukraine was one of the world's largest exporters of wheat and a major producer of corn. According to the UN, many countries depend on the supply of Ukrainian grain. "Hunger should not be a weapon," Frick said. He called for the resumption of Ukrainian food supplies to other countries to alleviate the global food crisis.