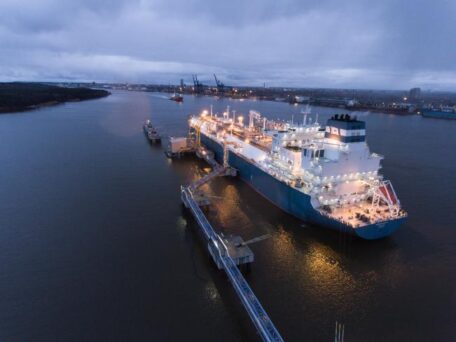 Monday, April 4, 2022
Lithuania stops buying Russian gas.
 Lithuania will no longer import Russian gas to meet its domestic needs, said its energy ministry. Instead, Lithuania will now receive all its natural gas through the liquefied natural gas (LNG) terminal in the port of Klaipeda, and it will not be Russian. Klaipeda's LNG terminal, called Independence, was opened in 2014 to end Russia's monopoly on gas supplies, which then-Lithuanian President Dalia Grybauskaitė called an "existential threat" to the country. "As of this month, there is no more Russian gas in Lithuania," Lithuanian President Gitanas Nauseda wrote on Twitter, saying the government was severing "energy ties with the aggressor." "If we can do it, the rest of Europe can do it," he added.