Kyiv's electricity deficit may reach 30%.
Friday, October 28, 2022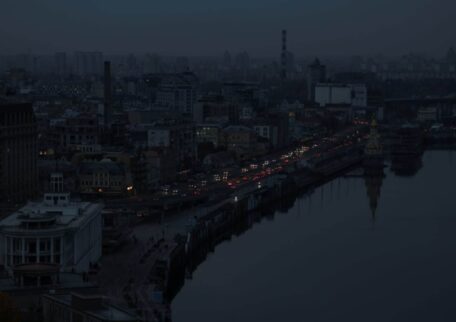 As a result of the Russian attack on Ukraine's energy infrastructure, the electricity shortage in Kyiv may amount to 30% of need, so the outages will be longer and affect a much larger number of consumers, reported energy company  Yasno. "The destruction is serious. That's why we have a sharp deterioration in the energy supply situation. The deficit of electricity in Kyiv can be as high as 30%," the company said. Usually, Kyiv consumes 1,000-1,200 MW, but currently, the estimated available capacity is 600-800 MW, the energy supplier explains. "In other words, almost half of Kyiv may remain without electricity," the energy experts added. To prevent a complete blackout, the distribution system operators will limit electricity consumption according to Ukrenergo's instructions. However, despite these efforts, outages will be longer and will affect a much larger number of consumers.
Support UBN team