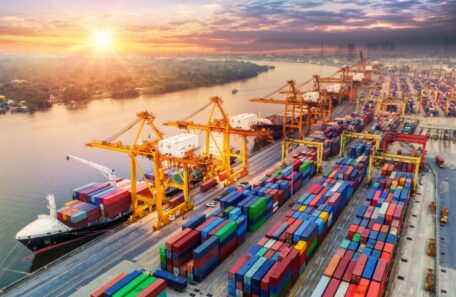 Monday, September 5, 2022
In August, exports of Ukrainian goods increased by 14%.
In August 2022, Ukrainian exports increased by 13.9%, to $3.36B. This is the largest amount since the beginning of the war, but it is 44% less than in January ($6B), the Ministry of Economy said. Export volumes for July increased by 25% and amounted to 7.29 million tons, but the volume is half as much as in January (14.56 million tons). Sea transportation in August increased by 85% and amounted to almost 2.9 million tons. Ukraine exported more than 3 million tons of goods by rail and 1.36 million tons over roads. Through these efforts, exporters received the largest profit from goods exported by road, $1.48B, by sea, $995M, and by rail, $788M. At the same time, imports in August decreased by 2.3%, to $4.42B. As a result, the negative balance of foreign trade in August dropped to $1.05B from $1.57B in July and $1.55B in June.