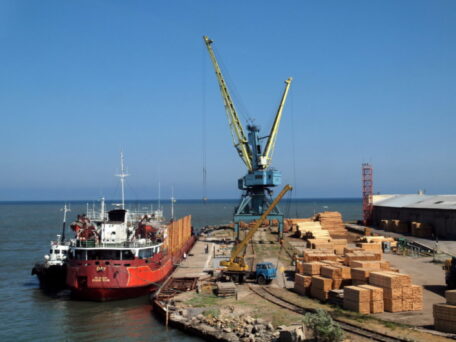 Wednesday, November 23, 2022
In 2022, the cargo turnover at the Belgorod-Dniestrovsky seaport increased significantly.
In the six months since work resumed, the Belgorod-Dniestrovsky sea trade port has increased cargo turnover by 100 times compared to the results of 2021, announced the seaport press service. It is emphasized that these results were calculated based on its activities since it began operating in the capacity of a logistics center. During this period, the seaport processed almost all grain types as well as several mining and metallurgical products. The port received more than 10,000 trucks and shipped more than 4,000 wagons by rail, which significantly eased the load on the road infrastructure to the ports of Izmail and Reni.