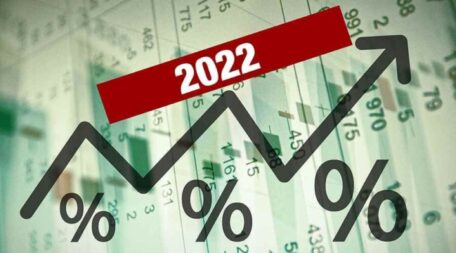 Tuesday, August 23, 2022
Global inflation will increase due to Russia's aggression against Ukraine.
The full-scale war launched by Russia against Ukraine has significantly impacted the world economy. The world's economic growth rate has slowed, and inflationary processes have accelerated. According to the IMF, due to the war in Ukraine, the forecast indicators of annual inflation increased from 4.9% to 9.5% for the economies of developing countries and from 2.3% to 6.6% in developed countries. Forecast indicators of global economic growth in 2022 decreased from 4.9% to 3.2% as a result of the war in Ukraine. The price of natural gas at the TTF hub also increased significantly, reaching a record high of €257.4 per MWh, equivalent to €2,439.8 per thousand cubic meters of gas.