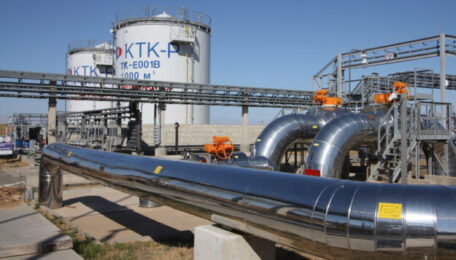 Tuesday, August 23, 2022
Europe faces new interruptions in the supply of oil.
The Caspian Pipeline Consortium (CPC), which supplies oil from Kazakhstan via Russia to global markets, has announced the suspension of exports from two of its three oil loading docks. According to the company, the reason was damage to pipeline devices. The operator of the main oil export route from Kazakhstan to the EU announced for the second time this summer a decrease in oil exports at the request of shippers. "The use of one remote mooring device will now allow us to fulfill the requests of shippers at reduced volumes," the consortium said. As Reuters writes, the operator can serve less than 70% of the terminal's average capacity through one berth. Kazakhstan, which uses the CPC as a major route for oil exports, is at risk of production cuts.