Germany will supply Ukraine with a new batch of Marder IFVs.
Thursday, June 8, 2023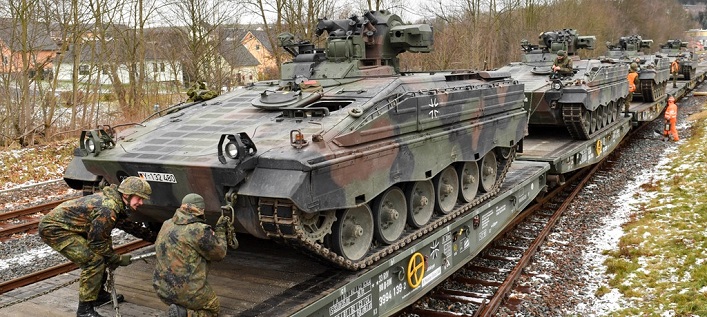 The Rheinmetall concern announced on June 6 that it had received an order for 20 Marder infantry fighting vehicles from the Federal Ministry of Defense. The vehicles should be delivered to Ukraine by the end of July.
Currently, 40 Marders have already been given to Ukraine, 20 from Rheinmetall warehouses and another 20 from Bundeswehr warehouses. The company still has 60 Marder IFVs in stock, though they must be modernized.
Also, by the end of July the first batch of 10,000 35 mm caliber ammunition for the Cheetah anti-aircraft tank, which Ukraine desperately needs, should be shipped. In total, Rheinmetall has a contract to supply 300,000 rounds.
In addition, the Ukrainian Armed Forces should receive modernized TPz 1 Fuchs wheeled armored personnel carriers from Rheinmetall's industrial stocks. APCs are modernized in Ukraine through a joint venture between Rheinmetall and state concern Ukroboronprom.
Support UBN team