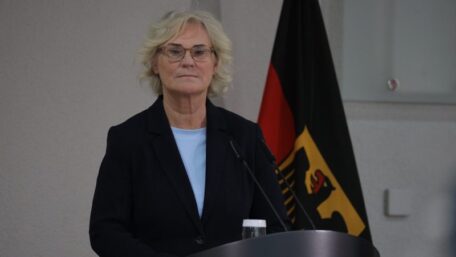 Wednesday, April 27, 2022
Germany makes another attempt to supply weapons to Ukraine.
According to Spiegel, Defense Minister Christine Lambrecht announced on Tuesday at a conference on Ukraine at Rammstein Air Base that Germany wants to allow the supply of Gepard anti-aircraft weapons. These are German self-propelled anti-aircraft units based on the Leopard tank. In addition, Lambrecht will announce training for the Ukrainian military with the Panzerhaubitze 2000, which the Netherlands wants to supply to the Ukrainian army. With these two announcements, the newspaper writes that Lambrecht intends to soften Germany's sharp criticism of arms supplies to Ukraine. However, after the announcement, Switzerland vetoed the re-export of Swiss-made ammunition used in the Gepard anti-aircraft systems that Germany is sending to Ukraine.