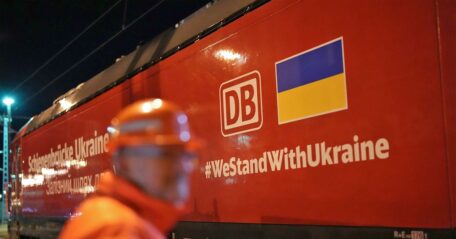 Wednesday, April 27, 2022
Germany will help Ukraine with grain exports.
 The German federal government wants to ensure that Ukraine can continue growing grain and delivering it to the world despite the war, reported Handelsblatt. The export of this year's agricultural harvest from Ukraine is planned with the help of rail transport from freight transporter DB Cargo, a subsidiary of Deutsche Bahn AG. In this way, it will be possible to compensate, at least in part, for the impossibility of using maritime transport. "I am determined that 20 million tons of grain can be shipped in order to prevent a global food catastrophe," said Parliamentary State Secretary Michael Theurer. He confirmed that negotiations are also underway with Ukrainian Railways and other European railways, such as the railways in Poland, the Czech Republic, Slovakia, and Romania.