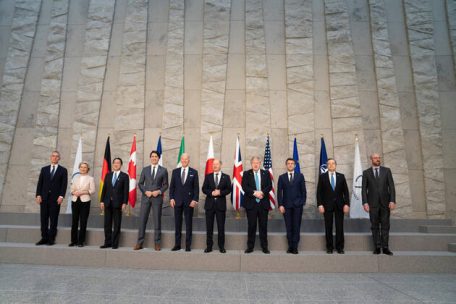 Friday, March 25, 2022
G7 leaders vow to bring Putin and Lukashenko to justice.
The G7 leaders condemned Russia's full-scale invasion of Ukraine and warned the aggressor country against using chemical, biological and nuclear weapons. The aggressor country was called upon to comply with international obligations, refrain from any activity that threatens Ukraine's nuclear facilities, and provide full control over them to the Ukrainian authorities. G7 leaders also called on Russia to immediately comply with the March 16 decision of the UN International Court of Justice to cease hostilities on Ukrainian territory and withdraw its troops and equipment from Ukraine. The G7 has assured that it will "spare no effort" to bring Russian dictator Vladimir Putin and supporters of his full-scale invasion of Ukraine to justice, including the Lukashenko regime.