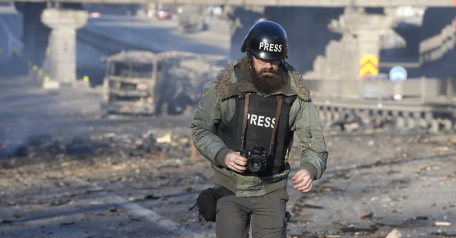 Monday, March 28, 2022
Twelve journalists have died since the beginning of the war in Ukraine.
 Prosecutor General Iryna Venediktova said that 12 journalists have been killed, and 10 other members of the media have been injured in the war. As of today, according to the Unified Register of Pre-Trial Investigations, the Armed Forces of Russia and other occupying forces have committed crimes against at least 56 members of the media, 15 of whom are citizens of other countries. Today, four citizens of Great Britain were injured, two citizens of the Czech Republic, two citizens of Denmark, two of the UAE, one from Switzerland, and two from the US, one of whom died. According to Prosecutor General, an Irish and a Russian journalist also died.