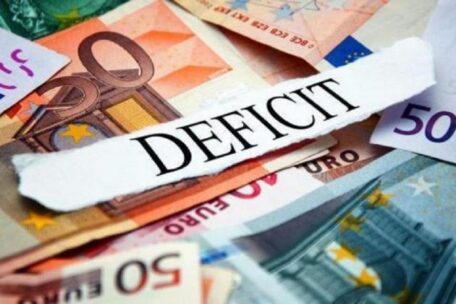 Monday, July 25, 2022
Fitch gives a negative forecast for Ukraine's GDP, inflation, and budget deficit.
The international Fitch Ratings agency predicts Ukraine's state budget deficit in 2022 will be at 29.1% of GDP, which is a record-high indicator. The growth of consumer prices in Ukraine will accelerate to 30%, and the economy will shrink by 33%, the agency said. The agency further predicts that the state budget deficit will remain significant even in 2023 – at 22.4% of GDP due to the constant need to finance the war and replace critical infrastructure. Fitch's inflation expectations for 2023 are also negative – it will be high, on average, at 20% due to the devaluation of the hryvnia. As for the economy, a slight 4% recovery is expected in 2023. In addition, Fitch lowered the long-term default rating of the Ukrainian issuer from CCC to C (pre-default). However, the agency does not rule out an additional downgrade to RD (limited default).