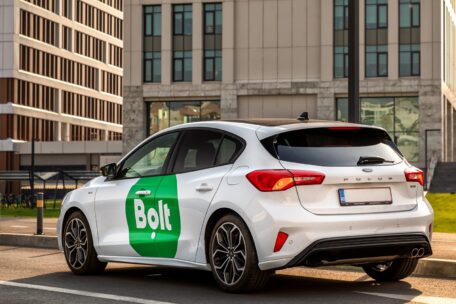 Wednesday, January 12
European Uber rival Bolt valued at $8.4 B.
The Estonian-based ride-hailing start-up, Bolt said on Tuesday that it has raised the sum of € 628 M ($711 M) in a new funding round led by Sequoia Capital and Fidelity. Just in 8 years, the company was valued at € 7.4 B or $ 8.4 B, up from nearly $4.8 billion just five months ago. The attracted investments will be aimed at scaling up the company's existing products and accelerating its transition from private cars to car-sharing services in cities, reported CNBC. Bolt services are present in 45 countries and include mobile travel booking service, electric scooter sharing, Bolt Drive car sharing, Bolt Food restaurant delivery, and a 15-minute Bolt Market grocery delivery service.