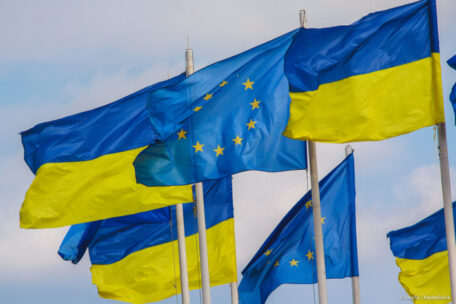 Friday, June 17, 2022
EU leaders support Ukraine's immediate candidate status to join the EU.
 French President Emmanuel Macron told Ukrainian President Volodymyr Zelenskyy that France, Italy, Germany, and Romania support Ukraine's candidacy for membership in the European Union during the four leaders' official visit to the country on Thursday. "All four of us in France, Germany, Italy, and Romania support the status of immediate candidacy for membership. This status will be accompanied by a roadmap and will also imply that the situation in the Western Balkans and that neighborhood, particularly of Moldova, is considered," Macron told Zelenskyy.