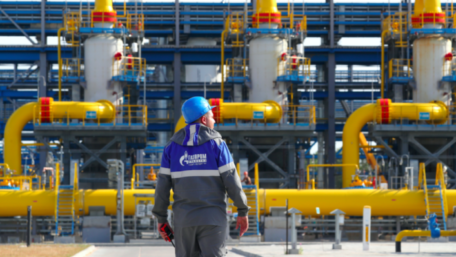 Friday, June 17, 2022
Gazprom has informed Austria, Germany, and Italy about cuts in gas supplies.
 On June 15, OMV from Austria r announced a reduction in gas supplies from Gazprom. The company did not specify how much supplies have been reduced but stressed that "OMV can fully compensate for this reduction." Eni from Italy reported a 15% reduction in supply, while Uniper from Germany reported a 25% reduction. Uniper, like OMV, said it could replace supplies from Gazprom with gas from other sources. German Economy Minister Robert Habeck called Gazprom's decision to cut gas supplies to the EU politically motivated. According to him, Russia is trying to destabilize the European gas market and raise prices. From 14 to 16 June, gas prices on the Amsterdam Stock Exchange rose from 97 to almost 130 euros per megawatt-hour.