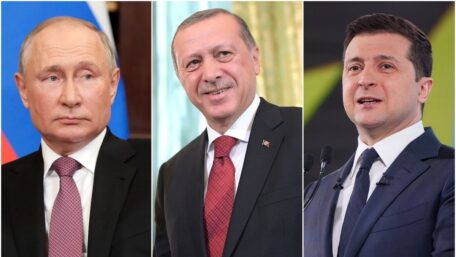 Monday, June 13, 2022
Erdogan has announced new talks with Zelenskyy and Putin.
 Turkish President Recep Tayyip Erdogan has announced talks with the President of Ukraine and the President of Russia, during which they will discuss steps to establish the export of Ukrainian grain, stated Ukrinform. "My fellow ministers have held talks. We will be in the process of sending goods not only to Turkey but also to third countries to take this business to another level. Next week, we will talk to both Putin and Zelenskyy and discuss what steps we will take," Erdogan said. According to him, the world is now in an economic stalemate, and the interrupted supply of agricultural products is a severe problem.