Epicenter-K announces the construction of a new mall to replace one destroyed by the Russians.
Monday, February 27, 2023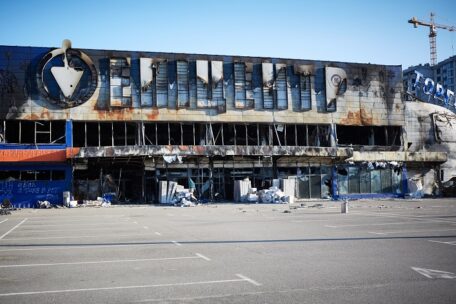 The Epicenter Group, specializing in home improvements and construction materials, will build a new Epicenter shopping and entertainment center with an area of about 100,000 square meters in the town of Bucha instead of rebuilding a facility destroyed by the Russian occupiers, the group's press service reported. According to general director Petro Mykhailyshyn, "it will give impetus to the region's reconstruction and, we hope, will restore hope and confidence to the people who live here." The new two-story shopping center in Bucha will be more than 100,000 square meters in size with a retail area of more than 60,000 sq. meters, which is five times more than the area of the destroyed shopping center.
Support UBN team