Seven Ukrainian shopping centers are preparing to open in 2023.
Monday, February 27, 2023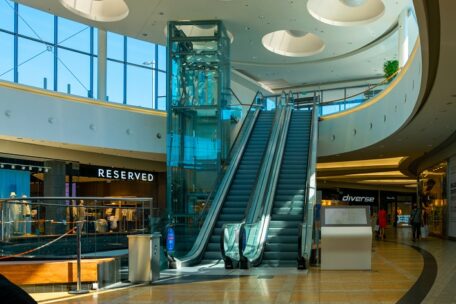 The commercial real estate market did not cease development during the war, and the opening of seven shopping centers has been announced in 2023, said the director of the UTG, Evgenia Loktionova. According to her, even in the conditions of active military operations in those territories, where there is no hot phase and no risk to the lives of visitors and employees, it is necessary to open shopping malls. At the end of 2023, developers will launch the Pokrovsky shopping center in Izmail, the large-scale Akvarel project of the Planeta Mall shopping center in Kharkiv, and Merkury shopping centers in Odesa. Also, the second phase of the Veles shopping center in Ivano-Frankivsk, a shopping center in Khmelnytskyi, the Vector shopping center in Truskavets, and the Park shopping center in Drohobych, Lviv region, have also been announced.
Support UBN team