The construction of new housing in Ukraine dropped by 38%.
Monday, February 27, 2023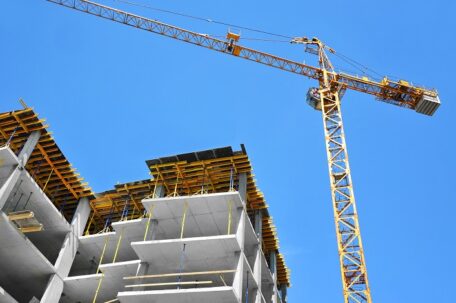 In 2022, 7.1 million square meters of housing were commissioned in Ukraine, 38% less than a year earlier. It is noted that according to official estimates, 74,312 apartments in multi-apartment buildings and 18,281 private houses were put into service in Ukraine in 2022. According to the LUN real estate company, historically, the Kyiv region has been the leader in new construction, and during the year of the war, it completed 29% fewer new meters compared to the previous year, which can be considered a successful outcome. The leaders of new private house constructions were the Kyiv, Lviv, Rivne, and Zakarpattia regions. The leaders for the number of new apartments built were the Kyiv region, Kyiv city, Odesa, Lviv, and Vinitsia. It is noted that the best year-to-year results in new apartment construction were shown by the Poltava Region with +48% new square meters, Vinnytsia Region +11%, and Chernihiv Region +7%.
Support UBN team