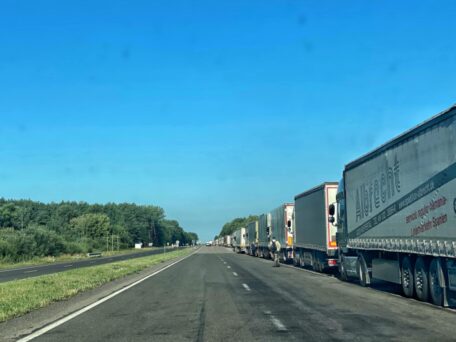 Wednesday, July 27, 2022
During the last week (July 18-24), there were abnormally long lines of trucks at the Yagodin checkpoint.
The Ministry of Infrastructure, together with their Polish colleagues, is looking for ways to solve this problem, said Deputy Minister Mustafa Nayem. "The average queue length here has increased several times compared to the previous week – from 1.2 to 15 km per day. Currently, more than 1,150 vehicles are waiting in line. The main reason is the low capacity of the Polish side due to the lack of phytosanitary workers. Ukraine has proposed many times to increase the number of workers at the checkpoint or to move phytosanitary and veterinary control beyond its borders. On July 25, the parties agreed, as part of an experiment, on a week of mutual control and data exchange regarding the number of inspected vehicles and their waiting time in the queue.