Due to the water level drop in the Kakhovka Reservoir, the ZNPP may be put into a cold state.
Friday, June 9, 2023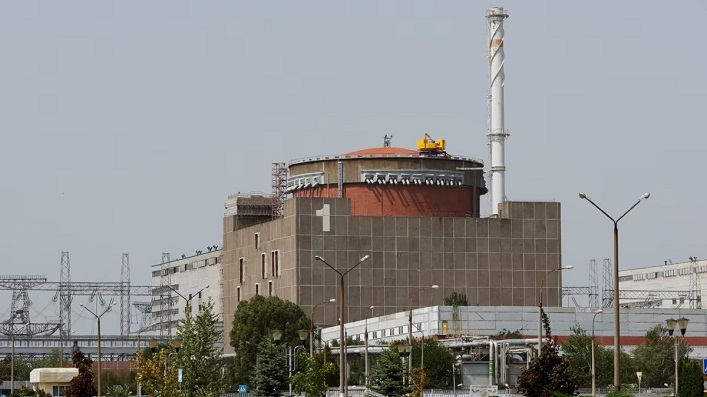 According to the President of the state company Energoatom Petro Kotin, one of the six power units of the occupied Zaporizhzhia Nuclear Power Plant (ZNPP) is in a state of hot shutdown. As Kotin explained, the power unit will not consume water from the cooling pond after switching to a cold state.
However, the situation may be critical if the water levels fall lower. Several emergency measures provide the ZNPP with water, but Ukraine cannot guarantee compliance with all safety measures if the plant is occupied.
The IAEA reported that currently, the ZNPP is continuously replenishing its water reserves from the Kakhovka Reservoir while it is still possible. These reserves should be enough for several months to cool all six reactors and spent fuel.
Support UBN team