Despite the Russian threat, businesses in Ukraine continue to work, said Andy Hunder.
Thursday, January 27, 2022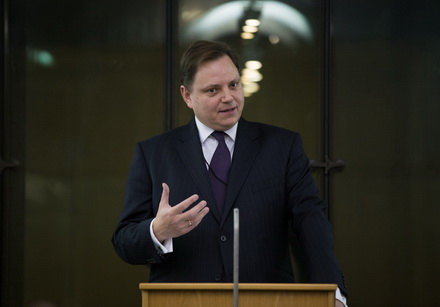 The biggest threat to companies is cyberattacks, said the American Chamber of Commerce president in Ukraine, Andy Hunder. "Companies are now focusing their preparations on cyberattacks, setting up systems, and drawing employees' attention to hygiene in terms of cybersecurity," Hunder said. "What are the leaders of American and international business in Ukraine doing now?" They explain to their headquarters what is happening. But in general, these businesses continue to work. Their business operations are hardened. "Sometimes business can be more hardened than some politicians, so we want to work and continue developing, and we believe in Ukraine," the American Chamber of Commerce chairman concluded.
Support UBN team