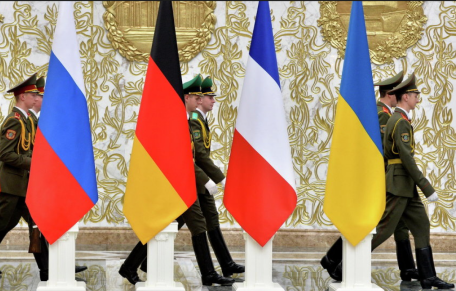 Thursday, January 27, 2022
Yesterday, representatives of the "Normandy format" countries met in Paris.
In the Elysee Palace, political advisers to the leaders of the "Quartet of Normandy" nations, Germany, France, Ukraine, and Russia, held talks. One of the primary purposes of these discussions is, "to determine the date when Ukraine will hold talks with the separatists on the special status of Donbas," Ukraine has officially rejected any initiatives to negotiate with representatives of the self-proclaimed republics in the Donbas. Instead, Kyiv sees Russia as the only party to the conflict at the negotiating table.