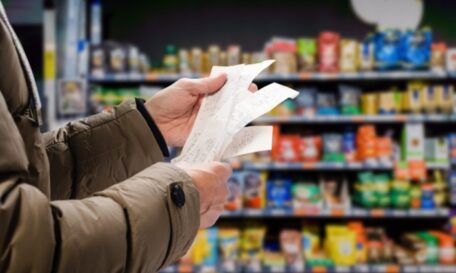 Friday, June 10, 2022
Consumer inflation reached 2.7% in May.
Consumer prices in Ukraine in May 2022 compared to April 2022 increased by 2.7% and have risen 13.9% since the beginning of the year. Food and non-alcoholic beverages rose by 18.7% compared to the same period last year, and alcoholic beverages and tobacco rose by 12%. In the consumer market in May, prices for food and non-alcoholic beverages increased by 2.7%. Rice and fruit prices rose the most, by 14.3% and 11.5%, respectively. Also, prices for fish and fish products, grain products, vegetables, soft drinks, and pasta increased by 3.2-5.9%. At the same time, eggs fell in price by 21.2%, and beef, sugar, and poultry meat declined by 0.9-2.5%.