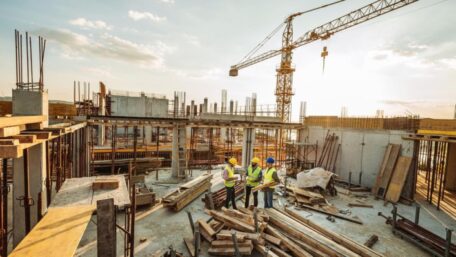 Friday, June 10, 2022
Kyiv's largest property developer resumes work with only 5% of its workers.
 Kyivmiskbud (KMB) Holding Company resumed work on June 1 on some construction sites, bringing back up to 500 people out of the 10,000 who were previously employed, as stated by President of KMB Igor Kushnir and reported by epravda.com. Of the 10,000 people who had previously worked at 30 construction sights and built 2.5 million square meters of living space, they have managed to gather 400-500 people. That's only 5%, and it is not so bad, Kushnir said. According to him, their labor force consists mainly of men from the western regions of Ukraine, most of whom were recruited to the Ukrainian Armed Forces. The president of KMB is confident that the number of workers will increase in the future, and that the number of construction sites put back into operation will rise.