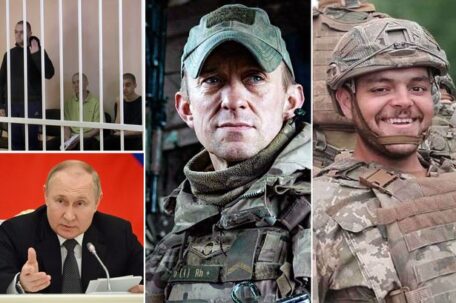 Friday, June 10, 2022
Two British soldiers and a Moroccan soldier were sentenced to death by a pro-Russian court.
 A court in the pro-Russian, self-proclaimed Donetsk People's Republic on Thursday sentenced three men to death that it has accused of being "mercenaries" for Ukraine, according to the Russian state media portal RIA-Novosti. British citizens Aiden Aslin and Shaun Pinner and Moroccan national Brahim Saadoune appeared in court on Thursday, where they were handed the death penalty. The two British men were detained in Mid-April in Mariupol. Both of them have been in the country since 2018. They insist they were legitimately serving with Ukraine's military, so they should be protected as prisoners of war by the Geneva Convention.