Black Sea ports operate in regular mode.
Tuesday, February 15, 2022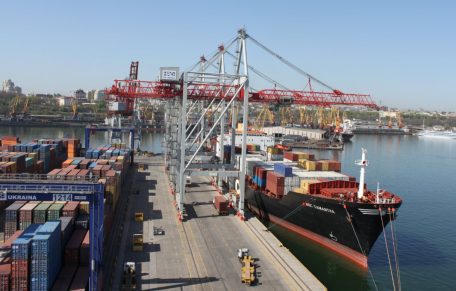 Special vessels of the State Hydrographic Service inspected more than 50% of the sea corridor between the western border of the Russian Federation's illegal maritime exercise area and the south-eastern edge of the Dniester Bank. "We continue to do everything possible to prevent any obstacles to navigation and entry into Ukrainian ports. Our main task is to ensure ships' safety and not destabilize the situation," said Deputy Minister Yury Vaskov.
Support UBN team