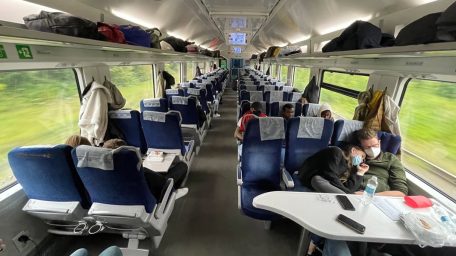 Tuesday, February 15, 2022
In January, UZ earned a profit.
 In January, the state-owned Ukrainian Railways (UZ) made a UAH 21M ($750,000) profit against a loss of UAH 693M ($25M) in January 2021. Also, UZ increased its annual revenue by 63% to UAH 9.3B ($332M) from UAH 5.7B($203M) in January last year. Income before interest, taxes, depreciation and amortization (EBITDA) also increased fivefold to UAH 2.6B from UAH 506M. CEO of UZ Oleksandr Kamyshin noted that UZ's small profits were primarily due to UAH 1.8B ($64M) in foreign exchange losses when last year this number was only UAH 117M ($4.2M).