American University will be launched in Kyiv in 2022.
Thursday, December 16, 2021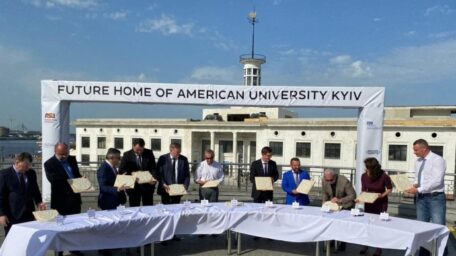 American University has leased the building of the river station in the center of Kyiv and will build a Western-style university with a budget of $ 33 mln. Training is planned to begin in 2022. Ukrainian and American investors joined the university's launch, including Cintana Education President Rick Shangrow, ATB Market co-owner Gennady Butkevich, and Kurt Walker, a former US State Department special envoy. This university can help Ukraine become stronger, modernized, and closer to the West. Many Ukrainians study abroad, but now they can receive Western-style and quality education in Ukraine, reported forbes.ua.
Support UBN team