Allies are considering delivering modern arms as Soviet-Era stocks dwindle.
Monday, April 11, 2022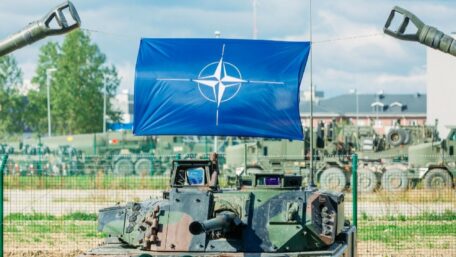 Some supporters of Ukraine are ready to start helping it shift from Soviet-era weapons to more modern NATO-style equipment in the conflict with Russia, given the prospect of the war dragging on for months or even years. Countries have predominantly held back on supplying state-of-the-art weaponry to avoid the necessary training for Ukrainian forces to use it, reported Bloomberg. Some allies may start training Ukrainian troops to be able to maintain and use more sophisticated weapons outside the country, according to people familiar with discussions between Group of Seven and NATO members. One of the people said the aim would be to help Ukraine gradually transition toward NATO-type standards. In the meantime, NATO countries are rushing other weapons to Ukraine to help it defend territory in the east from a redirected Russian assault.
Support UBN team